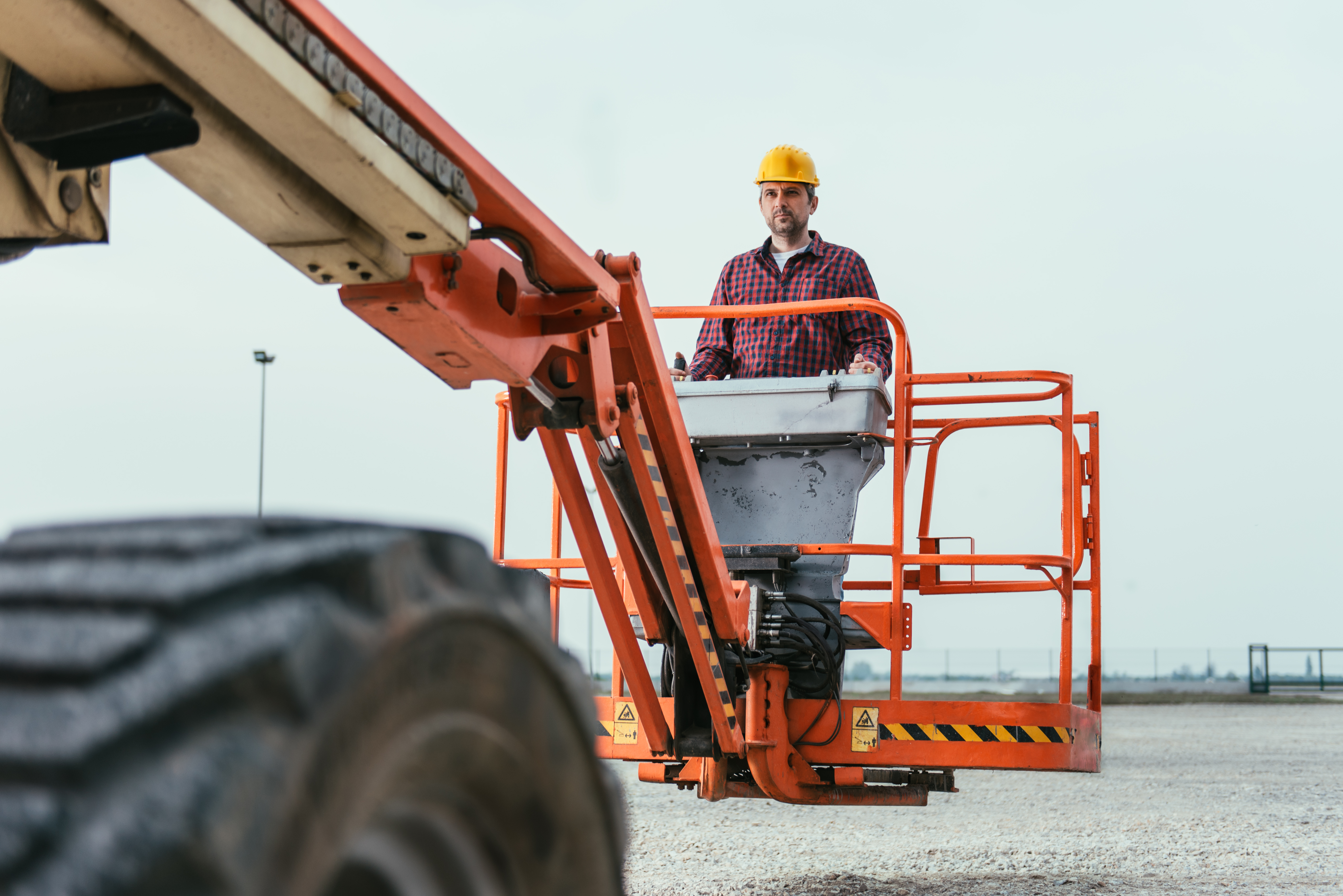 A few months back I wrote a post intended to give people a practical guide on the cost of renting a scissor lift, what the different types of lifts are, and how to find the right one for you.  This post will be just like that one, except this one will be about boom lifts!
Boom Lifts are the evolution of the original cherry picker into modern day performance machines that can reach from 30 ft all the way to 185 ft into the air. Boom lifts have become an essential tool for many different trades such as electrical contractors, telephone line workers, steel builders and painters among others.
Types of Boom Lifts 
Telescopic Boom Lifts are elevated work platforms that can extend telescopically. They are also referred to as straight booms or stick booms. This type of boom lift is special as it offers greater horizontal reach than any other type of aerial platform, allowing workers to perform in areas with limited access points.  These booms start around 40 ft and can go up as high as 185 ft.
Articulating Boom Lifts are elevated work platforms that can articulate due to their multiple sections, this allows users to reach difficult areas by allowing them to access areas that otherwise may be blocked by obstacles. These types of platforms can also be called "up and over booms" or "knuckle booms". These machines are very versatile and are perfect for tight spaces.  These booms start around 30 ft and can go up as high as 158 ft.
On the daily cost of renting a boom lift ranges from around $275 up to $1700, depending on the size.  Weekly rates can be from $650 to $4700. Monthly rates can range from $1900 to $9900, again all of these rates depend on the size of the lift.  These are the machine usage costs, and on top of this cost there are additional fees to have the machines delivered to the site, damage insurance, and sometimes an environmental fee (if applicable).
If you are in any of the 5 boroughs in the NYC area, here are some links to the following available lifts:
Moreover, for renting large boom lifts ranging from 125 ft to 180 ft see the following article.